Hasil kualifikasi MotoGP kemarin tidak menguntungkan the Doctor yang harus start dari row ke-2  di race day, telat 0,7 detik dari Marquez yang berada di pole position. Jadi the Doctor akan start dibelakang MM93, JL99 DP26 dan Hector Barbera. Sedangkan di belakangnya ada Vinales. Ediaaann….Dijepit pembalap Spaniards… Jadi balapan kali ini akan menjadi another mission impossible buat the Doctor untuk berdiri di atas podium nanti.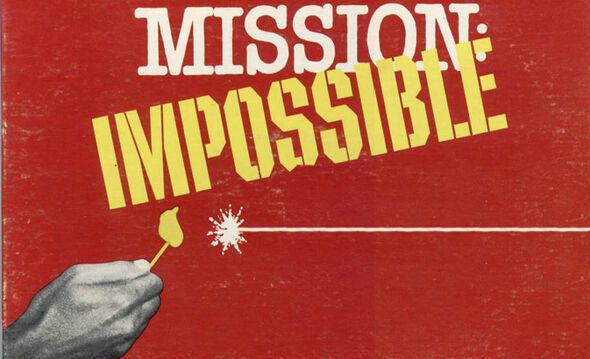 Kenapa bisa….VR46 hadir di Catalunya dengan keraguan atas ECU di  M1 setelah peristiwa mesin mleduk di Mugello dua minggu lalu. Untungnya, kondisi sirkuit Catalunya yang lebih baik dibanding Mugello sehingga kemungikinan kesalahan ECU menganalisa RPM bisa terhindarkan.
Selain itu, perubahan layout sirkuit pasca meninggalnya Luis Salom saat FP-2 juga tidak menguntungkan Yamaha, lebih menguntungkan Honda dimana karakteristik tikungan 10  merupakan tikungan lambat yang cocok dengan karakter Honda. Buktinya adalah saat FP 1, Yamaha unggul atas Honda. Tapi saat FP-3  dan kualifikasi seteelah perubahan layout sirkuit, MM93 dan DP26 bisa start di front row. Hadddeehhhh…agak berat buat the Doctor nih.
Berita baiknya adalah… tadi pagi saat sesi warming up the doctor menjadi yang tercepat di depan MM93. ahh…ada harapan nih.
Hasil sesi warming up : 
1.Valentino Rossi
ITA Movistar Yamaha
MotoGP
(YZR-M1)
1m 45.318s
[Lap 4/10] 337km/h (Top Speed)
2.Marc Marquez
ESP Repsol Honda Team (RC213V)
1m 45.460s +0.142s
[5/11] 339km/h
3.Andrea Iannone
ITA Ducati Team (Desmosedici GP)
1m 45.543s +0.225s
[9/9] 344km/h
4.Jorge Lorenzo
ESP Movistar Yamaha
MotoGP
(YZR-M1)
1m 45.545s +0.227s
[4/12] 340km/h
5.Pol Espargaro
ESP Monster Yamaha Tech 3 (YZR-M1)
1m 45.872s +0.554s
[8/11] 337km/h
6.Aleix Espargaro
ESP Team Suzuki Ecstar (GSX-RR)
1m 46.117s +0.799s
[5/9] 334km/h
7.Scott Redding
GBR Octo Pramac Yakhnich (Desmosedici GP15)
1m 46.120s +0.802s
[6/11] 342km/h
8.Hector Barbera
ESP Avintia Racing (Desmosedici GP14.2)
1m 46.456s +1.138s
[6/11] 331km/h
9.Bradley Smith
GBR Monster Yamaha Tech 3 (YZR-M1)
1m 46.525s +1.207s
[6/11] 335km/h
10.Yonny Hernandez
COL Aspar
MotoGP
Team (Desmosedici GP14.2)
1m 46.655s +1.337s
[6/11] 337km/h
11.Andrea Dovizioso
ITA Ducati Team (Desmosedici GP)
1m 46.657s +1.339s
[10/11] 341km/h
12.Maverick Viñales
ESP Team Suzuki Ecstar (GSX-RR)
1m 46.664s +1.346s
[8/11] 337km/h
13.Cal Crutchlow
GBR LCR Honda (RC213V)
1m 46.686s +1.368s
[6/10]335km/h
14.Jack Miller
AUS Estrella Galicia 0,0 Marc VDS (RC213V)
1m 46.716s +1.398s
[6/11] 335km/h
15.Michele Pirro
ITA Avintia Racing (Desmosedici GP14.2)
1m 47.100s +1.782s
[5/11] 336km/h
16.Tito Rabat
ESP Estrella Galicia 0,0 Marc VDS (RC213V)*
1m 47.131s +1.813s
[9/11] 333km/h
17.Alvaro Bautista
ESP Factory Aprilia Gresini (RS-GP)
1m 47.177s +1.859s
[11/11] 333km/h
18.Danilo Petrucci
ITA Octo Pramac Yakhnich (Desmosedici GP15)
1m 47.247s +1.929s
[4/11] 336km/h
19.Stefan Bradl
GER Factory Aprilia Gresini (RS-GP)
1m 47.597s +2.279s
[6/10] 332km/h
20.Dani Pedrosa
ESP Repsol Honda Team (RC213V)
1m 47.603s +2.285s
[7/10] 338km/h
21.Eugene Laverty
IRL Aspar
MotoGP
Team (Desmosedici GP14.2)
1m 47.635s +2.317s
[5/11] 334km/h
Jika Mission Impossible sukses maka the Doctor akan berdiri di podium utama setelah 7 tahun menunggu…